Analytics, Reports, KPIs, and Dashboards
Advanced Reporting and Analytics for the Enterprise
Analytics & Reports
Whether you need to create an entire reporting system, or just supplement the one(s) you already have,
KR Reports
will help you get there, helping you to meet regulatory and custom business requirements.
GANTT charts, with features that no one else offers.
Time-scaled Logic diagrams, handling thousands of records.
Tabular (Multi-Format, text and graphics) that combine graphs and tables in unique ways.
Dashboards tailored to your needs.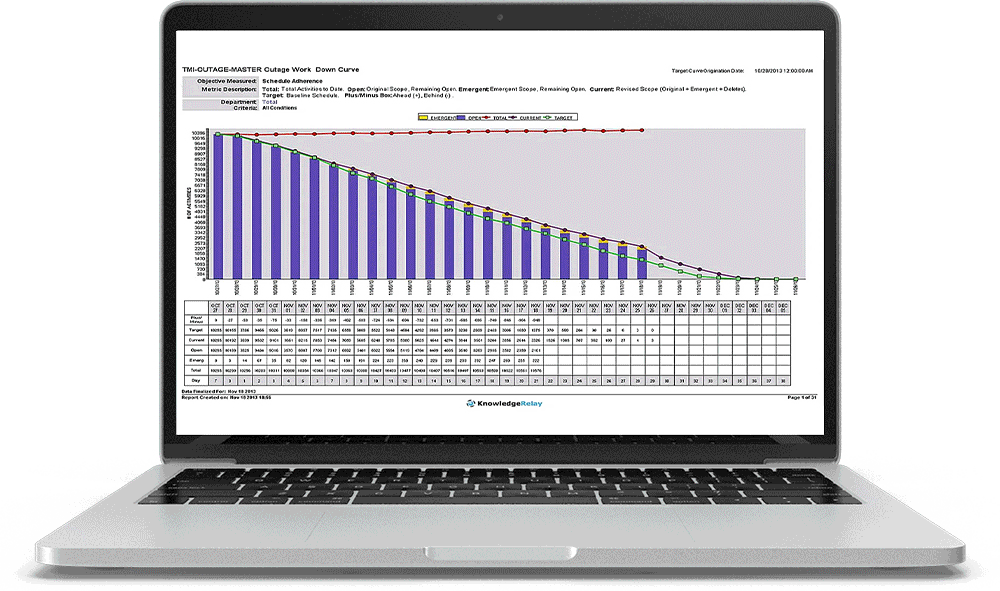 We manage the data layer that feeds your metrics so you don't have to. And even though we can pull and combine data from multiple systems to feed any kind of report/dashboard, we don't constantly tax your systems each time a report is run.
Take advantage of our flexibility to create the automated reporting processes you need to run your organization successfully – all at a fraction of the cost of doing it yourself.
Get the value you deserve from your data
Knowledge Relay's unique approaches to systems integration and data migration can rescue any project. We deliver on time and under budget – every time.